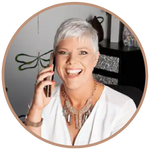 Annabel Bateman
annabelbateman.com
I have been a No Hassle Website customer for a few years now. I started with NHW as I wanted to build my own website but needed a kickstart.
Neta's templates and support were such a fantastic tool to start with.
The support team is always positive, helpful and nothing is ever a 'hassle'.
Over time I have bought a number of other No Hassle products, all have been useful at various stages in my business.
I love supporting other small businesses, so thank you Neta and the No Hassle Team.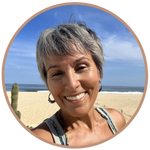 Nicole Jolie
sociallysmashing.com
nicolejolie.com
discover.nicolejolie.com
For many years I've built on multiple platforms, including wordpress, clickfunnels, leadpages, groove funnels, etc. I have never wanted to build websites for a living because most people don't even realize what goes into this work and I'm exhausted of playing website developer, coach, cheerleader, and administrative assistant all in one. When I came back to No Hassle this time, I was dedicated to completing my 3 sites I'd been wanting to build out and I had a specific plan. Neta, you took my plan, shared how I could make it simpler and gave me exactly what I needed to build, not one site, but 3 sites in a matter of 2.5 weeks. That's supporting your clients and helping them to get things done. I knew what I wanted to say, had my message completed and I was ready and willing to do what it took this time to get this done. You made it easy for me to complete the work.
Thank you so much.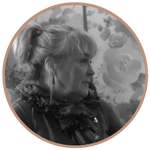 Wendy Molyneux
heartfulnesscoaching.co.uk
No Hassle and Nothing Too Much Trouble
If you are setting up or revamping a website, or an online course platform, or want help with sales funnels then you would be mad not to use No Hassle. I wish I had known about them earlier and will be recommending them to anyone who moves going forwards.
I would say I am "semi-tech", a bit of experience and a big black hole of stuff I have no clue about, but I feel it is important to be as hands on as you can with your business in the early days, then you can delegate down the line from a place of understanding when you are making millions!
No Hassle is the very best to do that. Neta has phenomenal experience, passion and energy and she is supported by a team who know all the answers (however daft my question) and respond promptly and efficiently every single time.
It is great value and there is an abundance of help, support and bonuses. It really is a no brainer.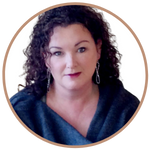 Jessie-Lynn MacDonald
jessielynnmacdonald.com
I signed up to No Hassle Website 2 weeks ago and my website is up and running! I couldn't be happier. I was relaxed about the process, took my time, left it for a couple of days here and there and it's still ready just 2 weeks later.
I couldn't be happier and have been recommending you to everyone!
Thanks for your great service.Thanks for everything!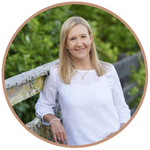 Helen Bartrom
helenbartrom.co.nz
I have used No Hassle website for my business website and for a membership platform where I created an online course to sell.
At every stage along the way I have been super impressed with the outstanding customer support I have received.
It's so difficult being small business owner trying to figure out new tech, create new things and learn how to do all the things required to be able to market and sell online. The team at No Hassle have ALWAYS given me amazing information, pointed me in the right direction, fixed up errors I made and it's always done promptly. I have recommended this company to many others and will continue to do so. I am SO grateful that I found them, and hope that they'll continue to be there for me in the future.

Sara Castelluzzo
powerfulmom.ca
Neta and her team at No Hassle are amazing. The plug in structure and the detailed tutorials make it so easy for even someone as non tech savvy as me to create my website. If that wasn't enough, the customer service is top notch. I have told Neta to enjoy her weekend and don't respond to me until Monday because she is such a hard worker- that is just how responsive she is.
I would not use any other service and feel so lucky to have found No Hassle.

Noi Pawirat
noipawirat.com
For years, I'd thought about having my website for my business, but I had just started my business then. I couldn't afford it, and I'm not a tech person to create it myself. Once I met No Hassle and Neta, all changed. I can grow my business through my website using No Hassle.
No Hassle is fantastic; It's easy and affordable. I can create my website and finish it in less than a month with easy step-by-step instructions from Neta.
Most importantly, Neta and her team are very supportive and professional. They are always willing to help, even with a simple thing holding me back from finishing my website, which I've never seen anyone would do it. If a non-teach person like me can create my website, you can too.
I highly recommend No Hassle.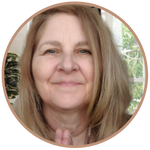 Tammy Coin
mylifetransformationcenter.com
Neta and her No Hassle suite of products is genius! I've been with Neta and her team since 2019. Since that time, I have purchased Neta's No Hassle websites (2.0 & 3.0), Her No Hassle Membership Course & Platform, her No Hassle Funnels, her Launch box and a variety of other small products. One of my favorite products is the No Hassle Club. In the NHC, you not only get the support you need to complete much needed business projects, you get alloted time & space to focus on it and Neta always has a creative idea to make any project fun! I sincerely love Neta, her team and all things No Hassle!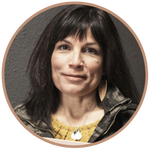 Shanen Sadowski
risecoaching.life
I can't say enough about Neta and the No Hassle team! When I first purchased from No Hassle, it was because a friend and fellow-entrepreneur spoke so highly of her and frequently referred others to her. I was blown away by the customer service that is unheard of in this industry (IT/Tech) and soon moved my other two websites and hosting to No Hassle as well. I've yet to have an issue that they couldn't resolve, and they offer helpful made-for-you videos to walk you through the "fix" so that you learn and can keep full control over your site. Now I'm the one referring everyone to No Hassle. You can't beat their service or price.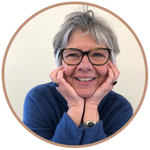 Cheryl Hutto
cherylhutto.com
As most of us do at the beginning of our business, I chased after every "shiny object" that would be the easy way forward in marketing my business. I spent an embarrassing amount of time and money pretending that somehow my marketing would happen by itself.
Then, I was introduced to Neta Talmor at No Hassle Website. I have not looked back. Today, thanks to Neta, I have created a website I am proud of.
I have also purchased countless other marketing products, including her complete Funnels 3.0 and the Course Platform. Neta's offerings are incredibly affordable, but most importantly, I can trust that I will always have the support I need to get it all done and move forward in my business. Trust is the bottom line for me. (I am launching my first course this week! WooHoo!)
Thank you, Neta Talmor!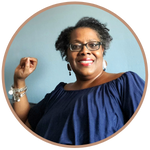 Sandra Newsome
sandranewsome.com
Neta Talmor's No Hassle Website platform is amazing! As a coach and solopreneur I was in need of a product that didn't require me to spend a lot of time on it, or was costly.
A friend recommended the No Hassle Website to me, and I am so grateful she did. I love that No Hassle Website is easily customizable and user-friendly; saves you time; is beautiful and professionally designed; all at a reasonable price. To top it off, the customer service and tech support is superior.
On one occasion I was unable to figure something out and contacted her team. Within an hour they fixed my issue, and even sent me a step-by- step video detailing how they corrected it. I was blown away! I am a huge supporter of Neta and all things No Hassle! They are simply the best!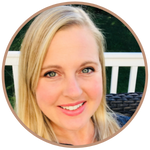 Julie Hazard
themomsurvivalguide.com
For years I was paying over $300 a year for my website hosting. When I decided it was time to look for a better option, I was referred to Neta's No Hassle Website. The transition was seamless and the customer service was fantastic. Not to mention I am saving around $200 a year now. And the facebook group is great and easy to use for immediate access to help when you have questions, night or day. I cannot say enough about No Hassle Website!
Thanks for everything!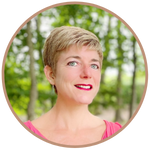 Rachel Smets
rachelsmets.com
Before NH I wasted endless time and money on my website. First, I tried to do it myself, because I had quit my job and didn't want to invest. The DYI 'Rachel' was a disaster so I decided to hire a professional. He coded everything meaning that every small tweak I wanted to make, I needed to know HTML language. It came to a point where I was afraid of touching my website.
NH website made my life SO much easier. I couldn't believe the price and thought it was a lie, because knowing NH now, the value you get is 10x!
Neta and her team go above and beyond to help you. Any question I have, they get back to me and show me exactly what to do. I thought it would be just in the beginning, but even after months, when I have a question, boom, they help me. Also, NH funnels, online course platform and membership are super simple and easy.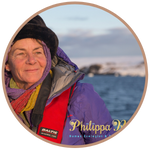 Philippa Ross
philippaross.com
Neta is a ray of sunshine – her fortitude, faith and fun persona combined with a philosophy that nothing in life should be wasted, has an empowering effect on everyone who crosses her path. Her 'No Hassle' approach to life, together with an indomitable will to serve her community and create a level playing field with opportunities for a win, win, win scenario are just some of the magic ingredients she's integrated into her ready-made 'No Hassle' website business.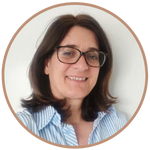 Helen Dillon
yourpathcoaching.ie
I needed to upgrade my website in a cost-effective manner and as soon as I saw the offer from No Hassle, I knew this option was for me. I already have the No Hassle Membership platform and integration between that and my website is important for my business. I have recently launched my website and it could not have been easier with the instructions provided at the start and beautiful templates provided to fill in with your own text.
I get really good support from the No Hassle team and most issues are resolved within a matter of hours. They are very knowledgeable about their products and regularly produce special offers and package deals. They also run a very informative Facebook page with a large community who are all willing to support each other.
I highly recommend Neta and her No Hassle Website team.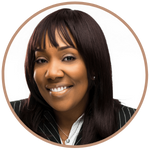 Jenine Johnson Lowery
blackfemaletherapy.com
I absolutely love Neta and the No Hassle Website team. They make building a website easy and fun! I'm not techy, so I was shocked at how much I could complete by following their instructions. When I came across something I couldn't figure out on my own, I was even more impressed with their customer service.
I highly recommend No Hassle Website. You will not be disappointed.

Ian Murton
hypnotherapy.com
Hello, I'm Ian and the proud owner of Ian Murton hypnotherapy.com.
I bought my No Hassle website over a year ago and it has been the best purchase for my business that I have made.
Like many people I don't consider myself to be technically minded and as a result I was unsure if I would be capable of creating my own website.
I shouldn't have worried. The website comes with a number of easy to follow tutorials to get you started that cover the basics. It was easy to learn the structure behind the wordpress website and once you learnt them you can apply them to each page that you built.
I can honestly say that in all of my 49 years I have never come across a company that gets close to the No Hassle Customer Service you receive.
If you have been trying to figure something out for a while and can't you simply contact customer support with your issue.
Usually on the same day one of the team will email you a video of them fixing your issue or teaching you what you need to do to fix it yourself. I have no idea how this can all be provided for $99 but I'm so grateful that it is.
I'm managed to produce a great looking, well-functioning website at very little cost.
I would recommend anyone who is thinking of building a website to purchase a No Hassle one. You will not be disappointed.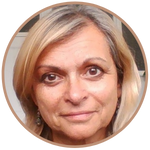 Christine Harris
chrissieenglishtuition.co.uk
No Hassle Website and their incredible customer service came into my life just over 2 years ago.
I was able to build my own website in around a month (not easy for a non-tech), with the help of Neta's fabulous support videos! No Hassle Website is a straightforward, comprehensive product which allows you to market yourself, sell products and play ball with the big guys!
Not only that, but their customer service is second to none. Each and every time I've needed help, a quick support ticket later, they reach out across cyberspace and all is right with the world again.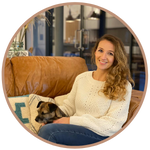 Fleur Sclarandis
writingwithfleur.com
If you're a solopreneur coach, consultant, therapist, writer, healer or you provide any other service of that ilk, NHW is THE best choice you can make if you want a professional website for your business!
I honestly don't think there's anything else out there like this. With NHW you can bypass all the stress and struggle of trying to figure it out on your own. Their tech support is amazing too- fast, friendly, and efficient. The templates are brilliant! And if you choose to DIY it, it's honestly not as daunting as it seems as the comprehensive video tutorials take you through everything step by step. Plus you'll learn the skills you need to tweak and update it- so whether your business changes direction or simply evolves your website can evolve with you.
I LOVE NHW. Genius idea- especially if you're a start-up and on a shoestring. You can have a fab-looking website in a few days, and then get on doing what you do best! If you want an awesome wordpress website, and you want it fast, and you don't want to pay the big bucks, seriously, don't wait- NHW is the solution you've been hoping for!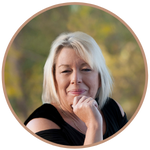 Angie ZXUH
crystallakeenergyhealing.com
I have been with No Hassle since almost the beginning! It has been a pleasure to watch it grow, but more than that, I am so grateful for Neta Talmor's enthusiastic sharing of her success!
We can always count on a new and insightful way to use the technology that helps us online entrepreneurs in the forefront! Keep it affordable, keep it beautiful, keep bringing new, powerful tools to her fans, and most of all, keep it No Hassle by making sure to have the best support of ANY company I have EVER been involved with!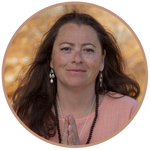 Rebecca Rich
freeyourselftherapy.com.au
I signed up to No Hassle Website 2 weeks ago and my website is up and running! I couldn't be happier. I was relaxed about the process, took my time, left it for a couple of days here and there and it's still ready just 2 weeks later.
I couldn't be happier and have been recommending you to everyone!
Thanks for your great service.Thanks for everything!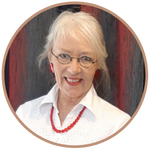 Fee O'Shea
goldcardvegan.com
whiterockit.com
paintingwithpastels.com
I bought my first No Hassle Website in 2019 and have been so impressed that I've since bought two more, plus other No Hassle products such as the Challenge and Membership & Course platforms.
Having been online building websites since 2011, it's now a no-brainer to use the No Hassle websites as they are so effortless, and the step-by-step instructions live up to the brand name – no hassle!
Now, the product is fantastic, but the support is outstanding, and trust me, I've used a lot of different companies' support over the years, and no one tops the No Hassle team.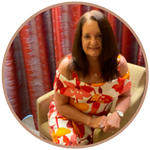 Caroline Smith
carolinejsmith.co.uk
I've experienced setting up a website some years ago with another provider but was left unable to make changes. I had no understanding of building my website which was really frustrating. Also the cost of hosting was increasing year on year and became very expensive.
I found Neta through a female entrepreneur group and I was delighted to find No Hassle Websites really delivered what they promised. Never judging my lack of technical ability, no matter what help I asked for the team got me sorted. I've not experienced customer care like this before.
I have a membership and discovery site with No Hassle too. Recently upgraded to membership 3.0 but haven't had much time to work on it yet and plan to upgrade my discovery site to 3.0 also.
It was a no brainier deciding to use No Hassle Websites, I finally feel in control of my website rather than feeling it was in control of me.. Thank you Neta and your team.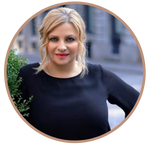 Lilia Mc Naught
ditchthediet.ca
I bought and implemented many programs over the years for my business, with some successes and failures as well. Unfortunately, not one program I invested in provided me with the clear vision, step-by-step video instructions, and live implementations to grow my business until I found the No Hassle company with Neta and her team. My business has doubled in revenue for the last 2 years since I found Neta.
I highly recommend No Hassle's services and programs to any business owner who wants to succeed without tech struggles and overwhelm..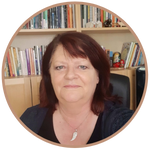 Anne Marie Tymlin
annemarietymlin.com
I am using No Hassle website as support for my website for many years now. I have always had instant replies and as much help as I need. No Hassle is very well named as that is exactly how they operate. It really makes me feel like I am on top of my information. I recommend this website to anyone who is nervous or unsure of how to go about setting up their own website.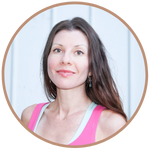 Villy Tsvetkova
heelsmatter.com
Still thanking my lucky stars for discovering Neta and her awesome website when someone recommended her in a group. Right place, right time! This was six years ago.
The website is exactly what I needed – full functionality minus the huge investment and tech complexities. It came with the best step-by-step instructions and ongoing (brilliant) 1:1 and group support. I've been a raving fan ever since and have purchased most of her products.
Have referred no less than 200-300 people to her, which says something. Her unwavering mission to support & "bring the power" to small business owners when it comes to tech and systems far surpasses anything I've seen online.
Neta continues to develop the most brilliant products, saving us a lot of hassle (literally), money and wasted time. Cannot say enough about her integrity, calm approach, transparency and can-do attitude. She literally builds (small biz) people up and makes you believe you can do anything.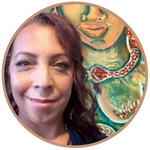 Gisela Pineiro
thecreativitycounsellor.com
I started using the No Hassle Website a few years ago and I love how it brings everything together for me and makes it so much easier to create a beautiful website.
Recently I moved to No Hassle 3.0 and I just loved the how to instructions that meant I created my website in 3 days! Any time I got stuck or something didn't work the awesome team was able to help quickly and the facebook group were also an awesome source of information. I would recommend it to anybody!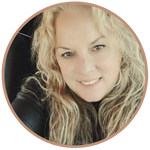 Stephanie Wong
gabbieandcompany.com
I found No Hassle Website when I needed it most!
As a consultant/business concierge that helps entrepreneurs with their tech, I was very much feeling what my clients feel with tech, overwhelmed. I have spent thousands of dollars on figuring out the solutions. In fact, I was introduced to No Hassle Website, Neta, and her amazing team while completing a course. Receiving NHW was the REAL value of the course. Being able to complete a beautiful and highly functional website in a weekend or less is amazing! NHW conquers the overwhelm! I only use NHW products for my business as well as my clients.
I love NHW so much that I NOW only provide services to those that agree to use or are using NHW, the No Hassle Course platform, and/or Funnels. That's how much I love and believe in the products. The products are amazing and the customer service is just as amazing. Even those of us that understand the tech needs a little help every now and then! The support that is provided is 10-star!
I am so grateful for Neta, NHW+, and the team! Thank you. Thank you. Thank you.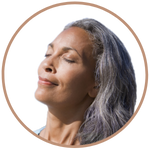 Jay O'Burg
faceeverythingandrise.life
Every new website owner demands peace of mind with the initiation of their business. No Hassle has a design service that enables a start-up to launch their business with great effect. Their design team hits the ground running with ensuring that you get the best from their expertise, in order to make your presence stand out to prospective customers/clients. The No Hassle design service for your website is fast and scalable. This is why I renew my service with them.