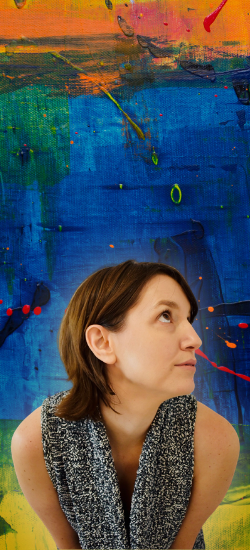 Hey there! I'm Neta Talmor 
and 
No Hassle Website
 is my brainchild.
As a serial entrepreneur, I've been building my websites for over 20 years, but only since I started working with other solopreneurs in 2015, did I realize what a huge source of stress, anxiety and utter fear the planning and execution of a professional, beautiful, effective and flawless website is for so many!
When faced with the option of creating their own website from scratch or hiring a professional to do it for them for an unknown (and usually out of budget) amount and time – most find themselves doing neither, and then feeling embarrassed, paralyzed and more stressed. Intelligent and otherwise capable and accomplished individuals, just can't seem to put all the pieces together and connect all the dots to create the website they want with all the features and look they crave. Does that sound like you?
When I understood how big and prevalent this issue is among entrepreneurs, I immediately knew what I needed to do:
I needed to create a gorgeous, professional, flawless, fully customizable, sales-driven, service-based site, that comes ready-made with all the right fill-in-the-blank pages, opt-ins, shop, landing pages, thank-you pages, SEO and even Facebook tracking pixels pre-installed in the right places (those damn Facebook pixels alone can drive a person nuts!), so that even a non-techie can master.
The No Hassle Website 2.0 is exactly that and (more!), and if any of what I just described resonates with you – then I couldn't be happier you found me, because I created this for you.
Since launching the No Hassle Website  in March 2016, thousands of entrepreneurs just like you have been empowered by it. Click here to read some testimonials or check out some real No Hassle Websites on our Showcase Page.
Have a Question? Want More Info?